The Course
Course description The course is a circular, single-lap one that goes via Fostall, Dargate, Boughton and Staplestreet and contains some very scenic Kent countryside.
Please keep to the left of the road when running unless otherwise instructed by the marshals or police.
In the map of the course below the marshalling points are marked with "M". Km points are approximate although the course overall is, of course, certified accurate.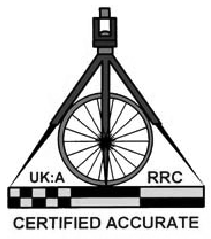 The race is certified as accurate (certificate SEAA 99/091) and has an SEAA race permit; all relevant certificates will be displayed at the Race HQ.
First aid cover will be provided by St John Ambulance and the local constabulary have indicated their willingness to assist.

Click here for instructions on how to get to Hernhill.